Young Grower of the Year is an annual competition to select the finest young grower in the country.
Young fruit and vegetable growers from around the sector compete in regional competitions throughout the year, with the winners from each of the six regional events vying for the grant title at the National Final.

The six regional competitions - Pukekohe, Bay of Plenty, Gisborne, Hawke's Bay, Nelson and Central Otago - are run independently of the National Final. Separate sponsorship packages for each region are managed by and available through the regional event coordinators. Visit the Regional Events pages for contact details.
The winner of the National Final has the opportunity to compete in the Young Horticulturist of the Year competition, run by the Royal New Zealand Institute of Horticulture Education Trust.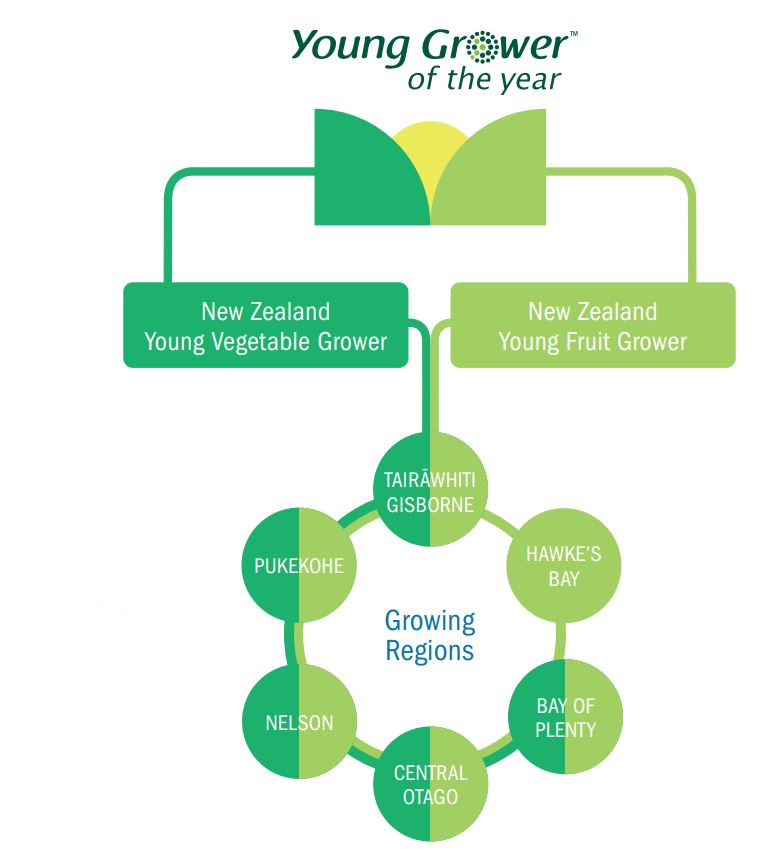 Eligibility criteria
The regional competitions are open to all eligible commercial fruit and vegetable growers. The exception being the Hawke's Bay Young Fruitgrower of the Year competition which is open to commercial fruit growers only.
Contestants must be currently working full-time in the fruit and vegetable industry
Contestants must be 30 years of age or under as at 31 December 2023.
Contestants must show evidence of completing a minimum of three years practical work experience in the fruit and vegetable industry
Contestants must be a New Zealand citizen or hold a current New Zealand residency permit.
​
Contestants may reapply to regional competitions even if they have won one of these competitions in the past. However, the winner of the Young Grower of the Year National Final cannot reapply at a regional or national level.


View the full entry criteria here